Historical Building Layers on Interactive Maps Drive Alumni Visits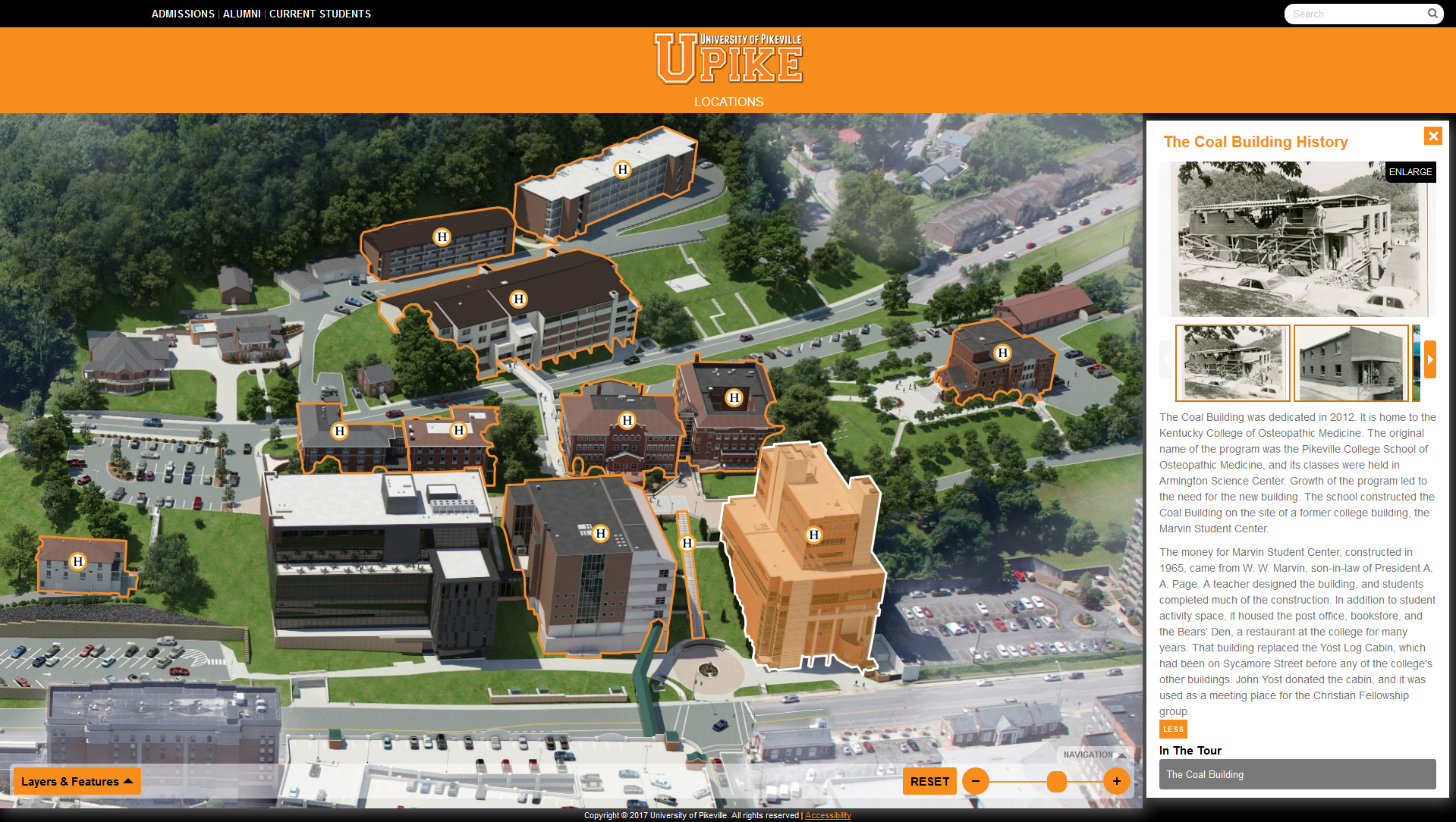 The University of Pikeville Photorealistic Map (map.upike.edu) includes a History Layer
When developing interactive maps, colleges often focus on prospective and current students, but alumni are a crucial source of organizational revenue and have lifelong affinity for particular campus locations.  CampusTours encourages institutions to revel in their history online by creating History Layers on their interactive maps.  History Layers allow schools to delve into the minute details surrounding each campus structure, and its' evolution over time both in form and function.  History Layers free colleges from spending precious space in the primary building panel describing the litany of historic iterations of the building, and instead collect all of this information together to allow the past of the the organization to be celebrated.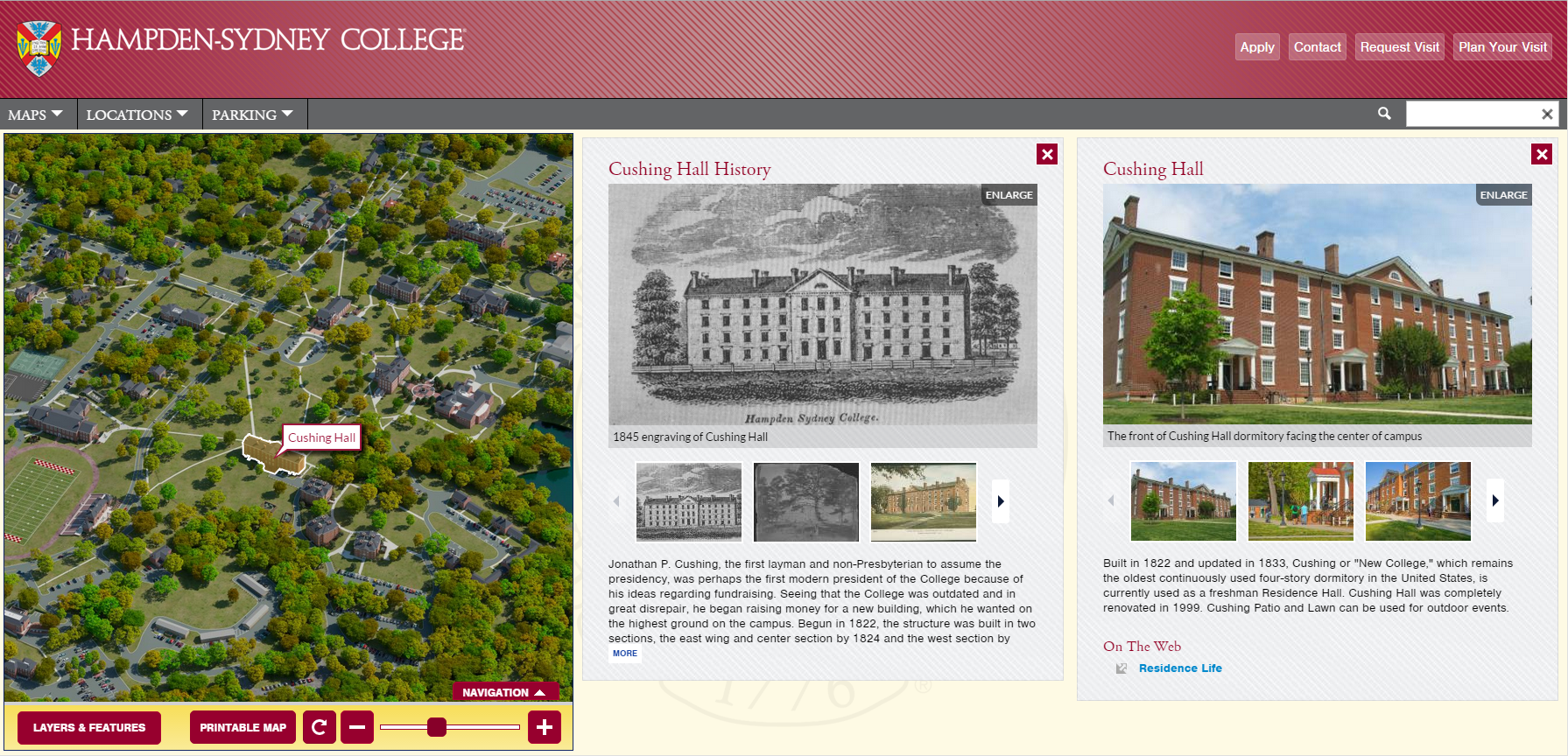 The Hampden-Sydney College Photorealistic Map (map.hsc.edu) includes a History Layer
History Layers are easy to create with the content-managed CampusTours AnyMap System.