Campus Maps Deliver Online Video Orientations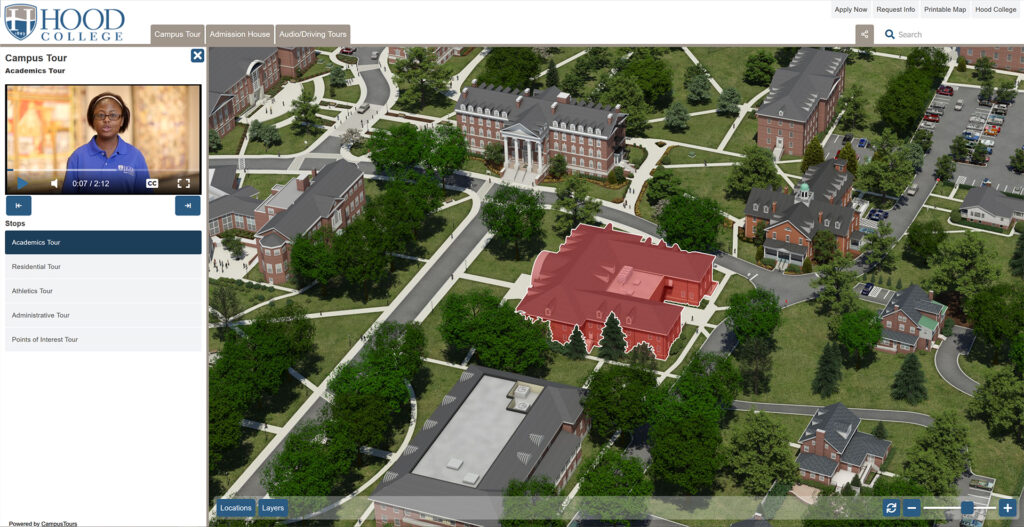 Coupling videos with coordinated map movement is a feature CampusTours first debuted in virtual tours in 2009, but the use of "map coordinated video" has seen a dramatic rise since the COVID-19 pandemic. Today a wide range of CampusTours AnyMap and AnyTour clients utilize map coordinated video to provide campus tours, orientations, new staff information sessions, and illustrate complex topics that involve location descriptions. Several organizations are even using this technology to produce audio/driving tours of campus.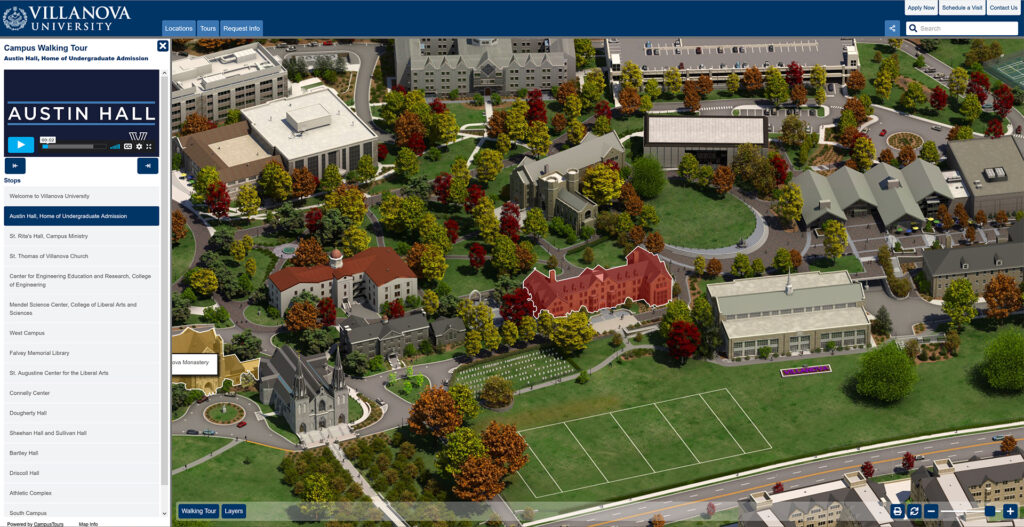 Some institutions record a series of short "tour stop videos" and move the map whenever the visitor clicks on a new stop in the list. Other organizations prefer longer format videos, and having the map move dynamically during the video to highlight pertinent locations as they are mentioned.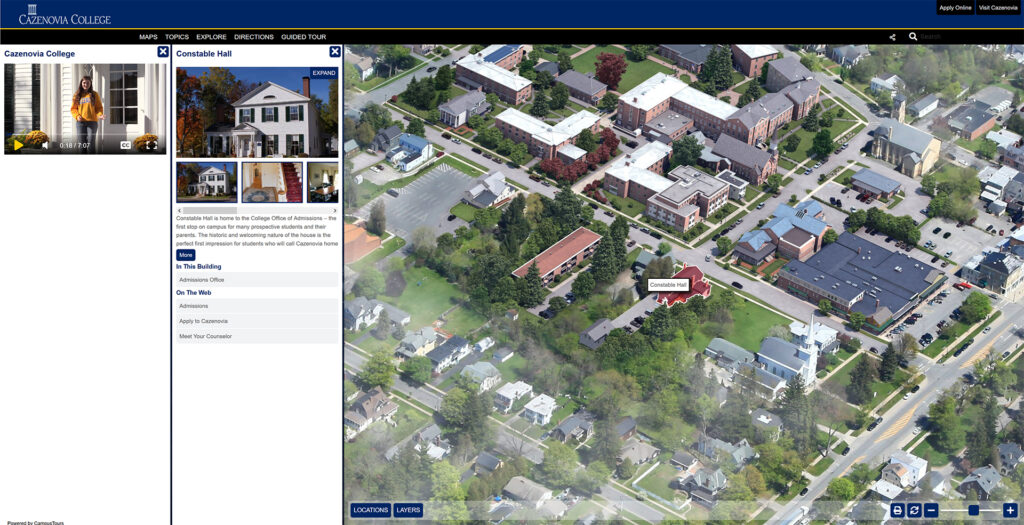 Regardless of how it is implemented, we find that visitors absolutely love the map/video coordination for the precise localization it provides to all aspects of video presentations.