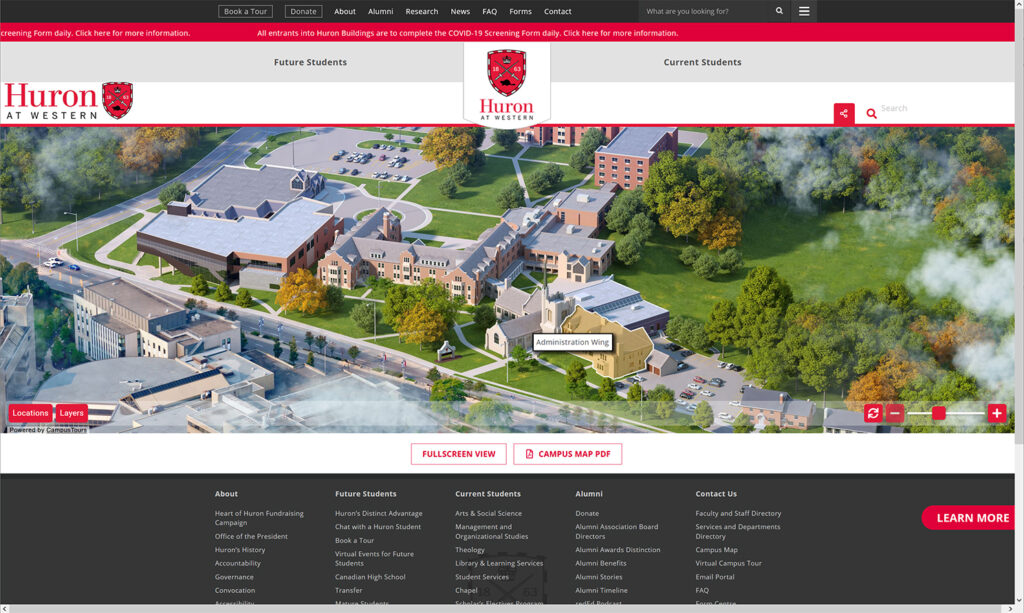 Organizational Websites that previously launched their campus maps and virtual tours in external windows are now offering "embedded" versions of their interactive campus maps directly inside their Websites existing pages. While many organizations continue to offer a full screen option (example), more are starting to embed their maps and tours directly into their pages (example) to retain visitors within the organizational Web template.
Some organizations even use Cascading Style Sheets (CSS) to create custom embedded interactive map instances featuring unique buttons, icons and different combinations of tour elements.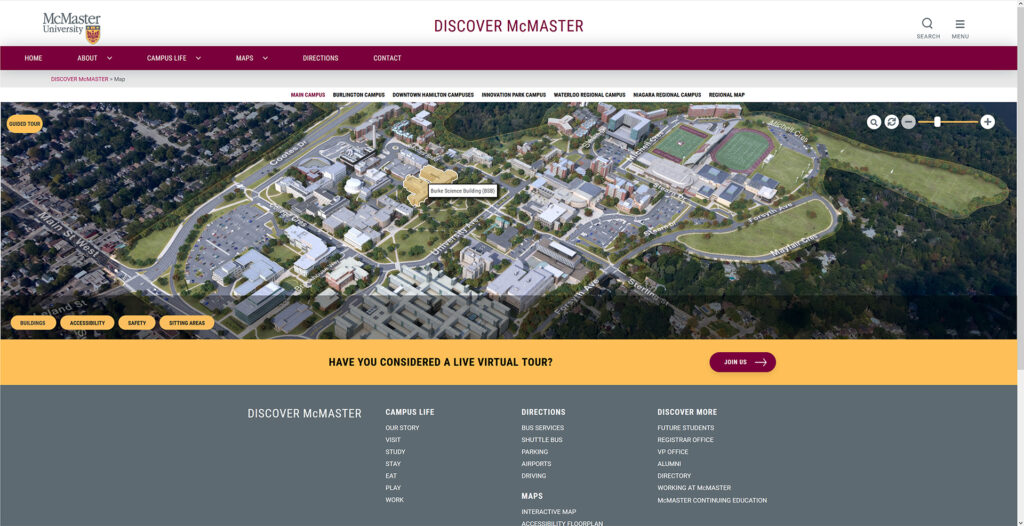 Finally, for organizations that support multi-lingual audiences, CampusTours offers a version of the AnyMap system capable of dynamic text translation into as many as twenty (20) foreign languages. The International AnyMap System may also be embedded.