Inexpensive Aerial Photographs Offer Quick Campus Maps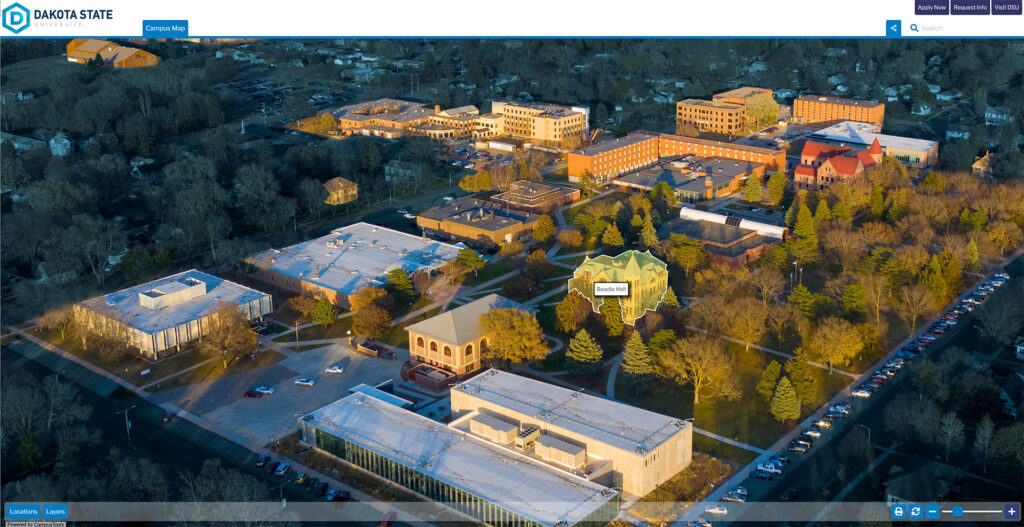 As the costs of creating custom map artwork continue to rise, organizations are increasingly considering less-expensive alternatives including aerial photography. Aerial photograph maps utilize aerial photos taken from a drone, helicopter or airplane. Instead of spending thousands of dollars creating custom campus map artwork, this approach allows for faster deployment and can achieve quite impressive campus treatments, but organizations must learn to live with the attendant downsides.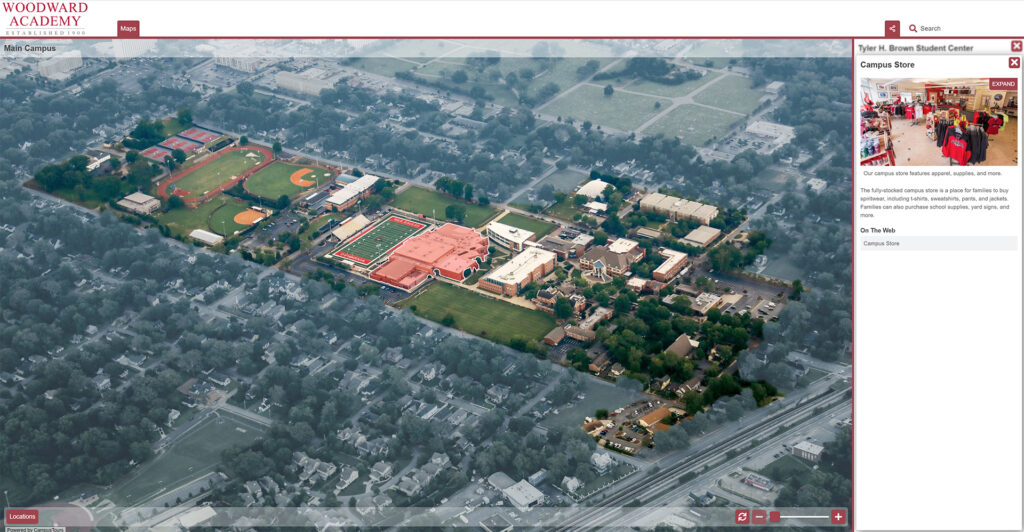 The primary downside to utilizing aerial photographs as map artwork is that organizations must live within the realities of campus. Whereas rendered maps allow organizations to minimize or eliminate unsightly aspects of campus, with aerial photography these parts of campus must be creatively addressed. Furthermore, aerial photography maps work quite well when campuses are contiguous and un-fragmented, but are considerably more difficult to comprehend when campus structures are intermingled with non-campus structures, or are hidden by trees, bushes or other buildings. In some cases it becomes advisable to place markers on the map graphic to help indicate to visitors where the interactive points are on the map.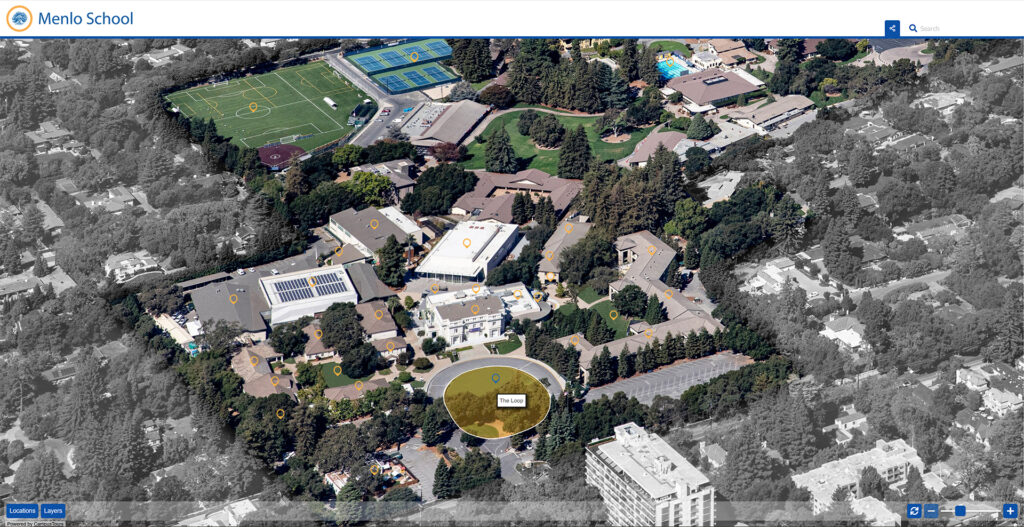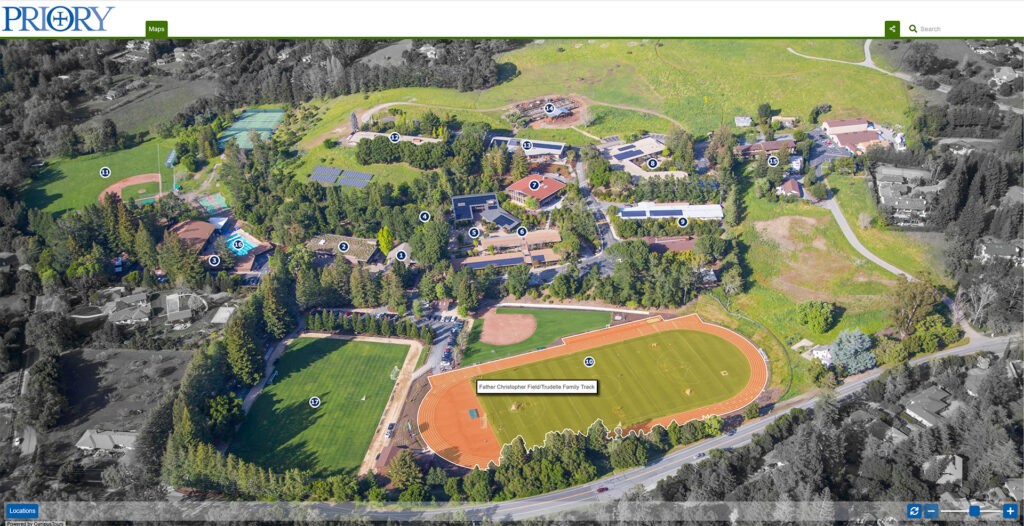 Unsurprisingly, higher resolution images produce more compelling aerial photo maps, and as drone cameras increase in capabilities, we expect to see more and more aerial photography maps in the future. To learn more about how your organization can develop an interactive campus map quickly using an existing or new aerial photo, contact CampusTours today!