Interactive Hospital Maps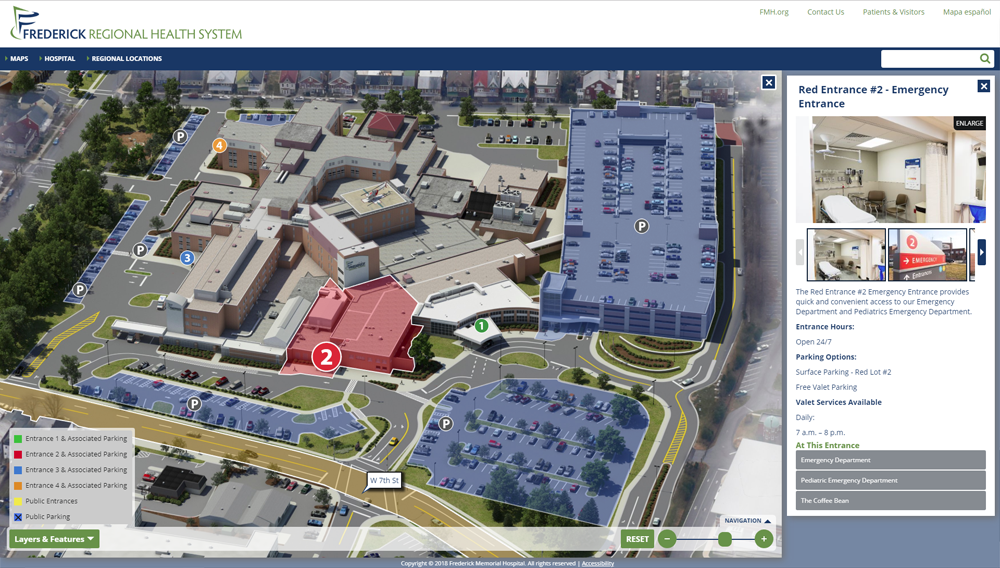 Frederick Regional Health System uses CampusTours AnyMap to help route both English and Spanish language visitors to appropriate entrances and services.
Interactive Hospital Maps
Hospitals and health care facilities are rapidly embracing interactive maps and way-finding technologies not only to assist visitors in reaching the correct department quickly, but also as a way to showcase the types of services and treatments offered to help make them more understandable to patients.  Frederick Regional Health System in Maryland has implemented the CampusTours AnyMap system to help visitors locate and plan visits both the the main hospital and to the regional system locations.
Hospital interactive maps need to prioritize inbound services, parking and entrance choices, routing visitors to the appropriate department quickly and efficiently and minimizing the number of patients that traverse the entire building to find their treatment center.  CampusTours AnyMap allows the Frederick Regional Health system to assign "deep links" for patients depending on the care required, and to send those deep links to patients in advance of their visit so that the map that opens highlights the appropriate parking, and entrance for their specific service.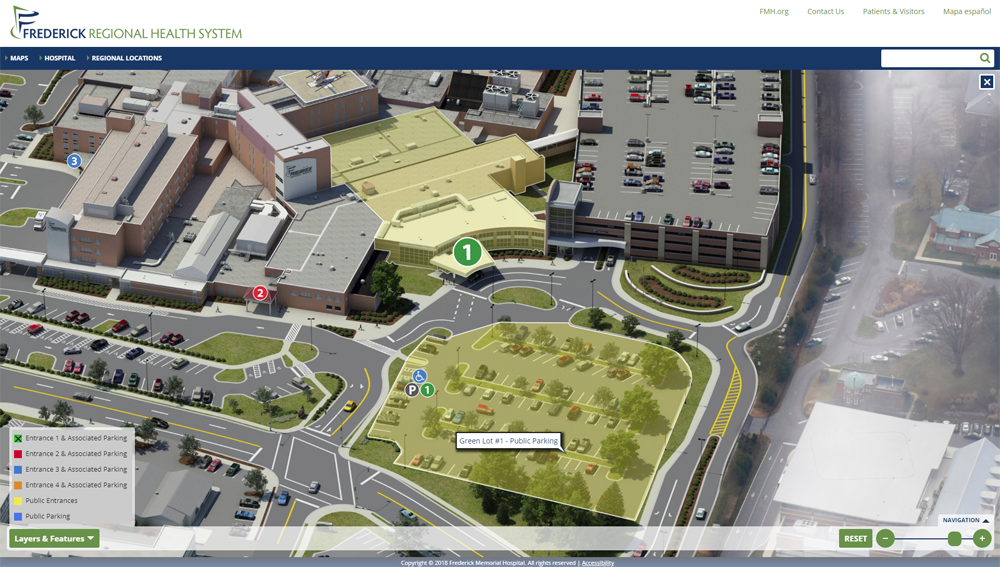 Deep links may be sent to patients prior to visiting the hospital that specify the parking lot and entrance they are to use for their visit.
Because the CampusTours AnyMap system can accept any type of base map artwork, hospitals are not constrained in the angle, elevation and scope of their maps.  And because AnyMap also supports satellite maps, organizations have the best of both worlds – accurate custom maps for when visitors get close, and satellite maps to route them to the hospital campus.  Satellite maps also allow for the depiction of regional location markers, so health systems can provide directions to specialty care and other system locations.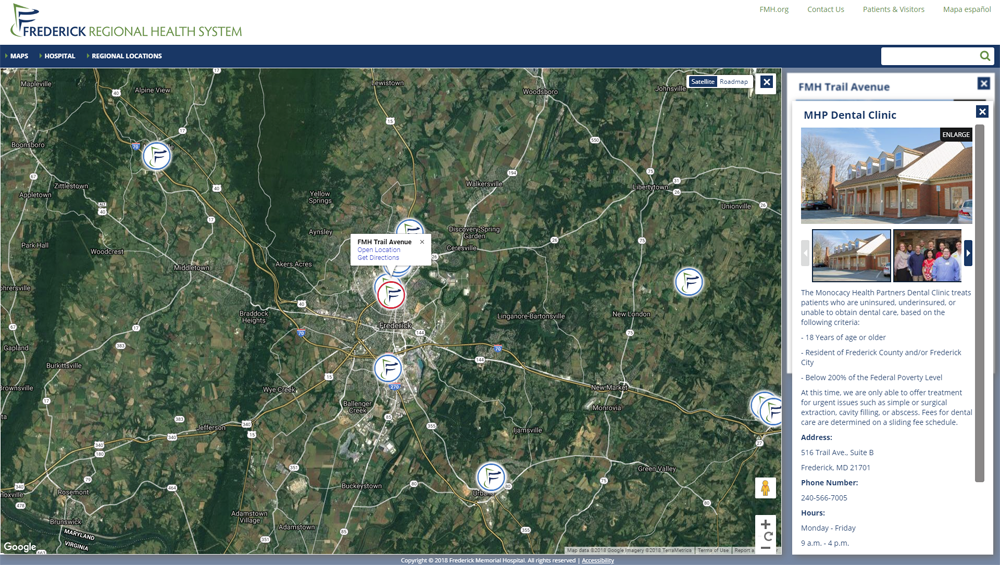 Finally, because the CampusTours AnyMap system supports Guided Video Tours and Commentary videos, health care organizations can begin their interactive maps with way-finding and expand them to include virtual tours, video tours and patient testimonials to make the visit less stressful.  Frederick Regional Health System has begun adding videos to various departments to help visitors understand various programs' strengths and capabilities, and what sets the system apart.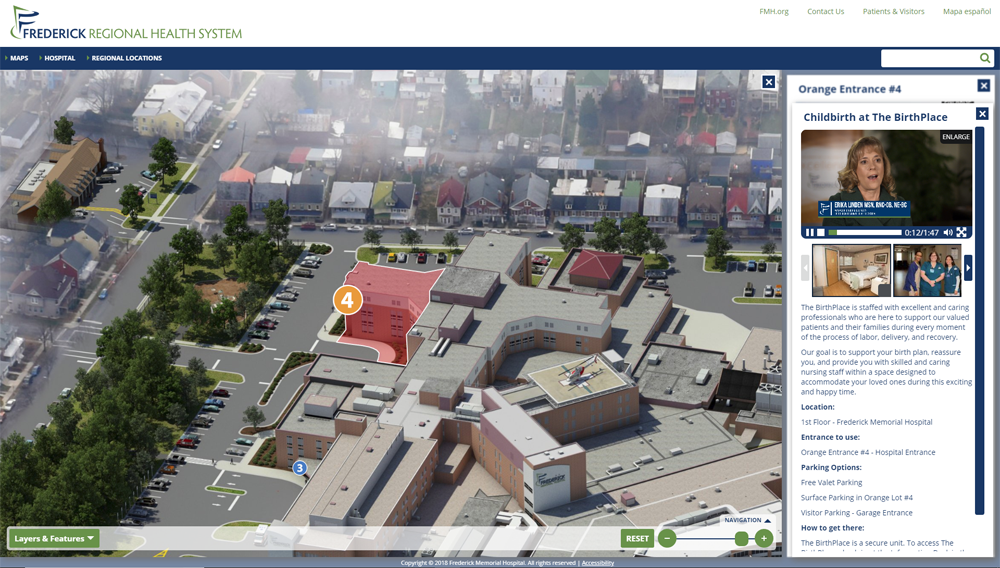 Videos can enhance the hospital experience and help the organization to market its' services to the community.
To learn more about how your organization could benefit from an interactive hospital map, fill out our request information form and a CampusTours representative will contact you to set up a demonstration.