How can personal student video vignettes help your institution create a more authentic virtual tour experience?
When Cam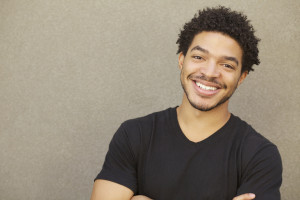 pusTours conducted user feedback testing on several of our tours back in 2007, students consistently remarked about the "official" feel of the presentations, and asked to hear from actual current students about their experiences at the institutions.  Students today are exceptionally well versed in virtual tours, and their complaints are similar:  "The tours are always the same – a guide and a couple building photos, some 360s [panoramic images] and a bunch of canned information from the school.  It's obvious they have chosen the best looking people on campus for the guides, the dorm room they show is probably twice the size of most rooms, and the food choices seem too good to be true.  Where's the reality check?"
CampusTours now routinely counsels institutions on the importance of adding unedited or lightly-edited student commentary clips to their virtual tours.  When added to a virtual tour, student commentary provides a means of exploration of a topic that is more nuanced and personal than almost any other type of online presentation.  To be most effective, CampusTours recommends performing little or no editing on the commentary clips.  To shoot student commentary, CampusTours compiles lists of commentary questions, making sure to touch on the topic of each tour stop.  Students are brought in and asked the questions in a conversational manner, and their responses are free form, genuine and reflect the off-hand and often surprisingly passionate way they feel about their school or college.
 CampusTours works to coordinate the commentary clips with the subject of each tour stop.  In this way, student commentary provides a granular resource that students and parents can delve into when they get to a stop that interests them.  Want to know about living on campus, the dining options or campus safety?  Simply click on the commentary on those stops to receive candid testimonials from students.
Commentary Best Practices
Here are some basic Best Practices for capturing and adding authentic student commentaries to your tour or interactive map:
Develop a list of open-ended questions and include queries that touch on the topics of your tour stops (this will help produce Commentary that is relevant to particular stops)
Select a good cross sampling of students, genders, ethnicities, under and upperclassmen (faculty, alumni and staff also make good interviewees)
Supply your interviewees with the interview questions beforehand so they can familiarize themselves with the topics and questions
Set up 45 minute or one hour time slots and have students come in at predetermined times
If possible, utilize a green screen (Chroma-Key) setup with active lighting
Encourage interviewees to include their personal experiences, stories and activities in their answers
Do not edit the videos to remove mistakes in grammar or visual inconsistencies – these actually add to the authenticity of the clips
When editing the clips, try to select cohesive vignettes that address a particular topic, campus activity etc. and do not worry if these clips run to two, three or even five minutes
When assigning the clips to particular tour stops, try to find clips that are specifically pertinent to the topic of that tour stop
Check out some sample commentaries before you begin